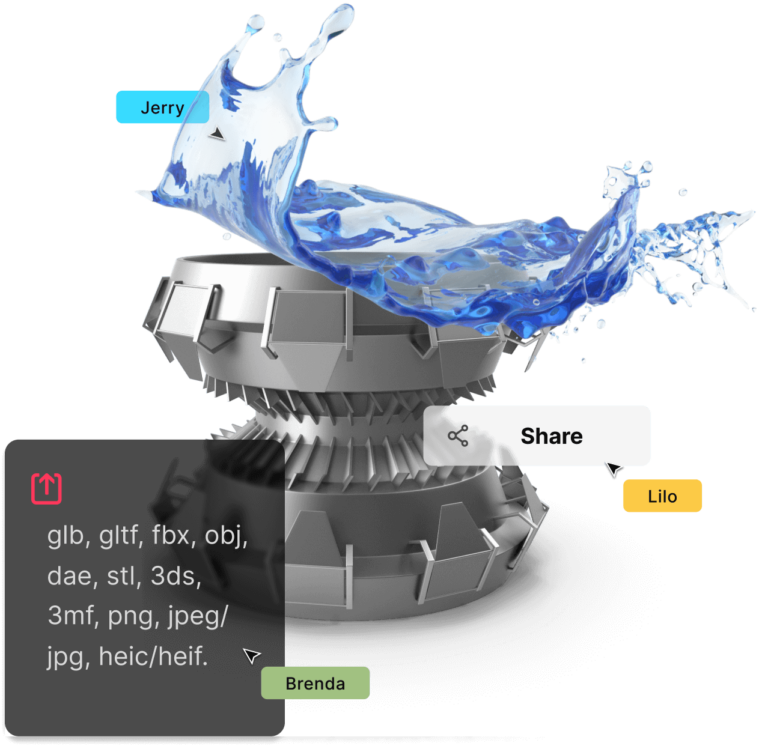 3D collaboration
features tailored to your professional needs
Discover the platform empowering you and your team to build together, share faster, and deliver better 3D projects.
3D without the hassle?
Out of this world
Innovate how you collect and process feedback and save hours – and $$$ – wasted on endless email loops and unproductive meetings. 3D design collaboration cut lead time by 30% for design studios, architects, and engineering firms!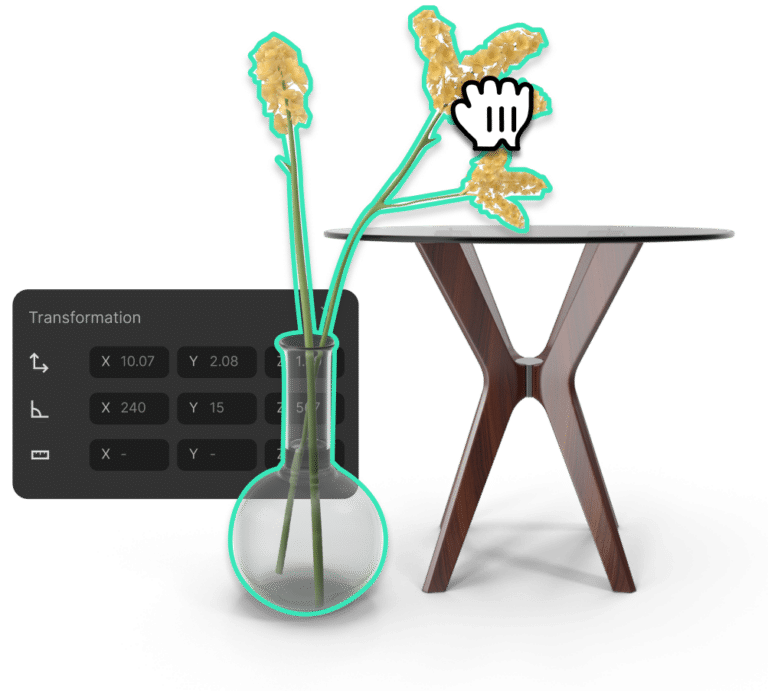 Create with multiple models
Drag and drop as many 3D files as you need to add them to your workspace – in a blink. Start composing directly in your browser: zoom, pan, rotate, resize objects, and move them around until you nail the perfect scene for your project. Not sure of the proportions? You have a human size reference at hand to help you adjust them.

We support the
formats you use
Most common 3D files are accepted, including .glb, .gltf, .fbx, .3dm, .obj, .stl, .3ds. Also 2D files (including .webp) and .zip folders! And the list is constantly growing.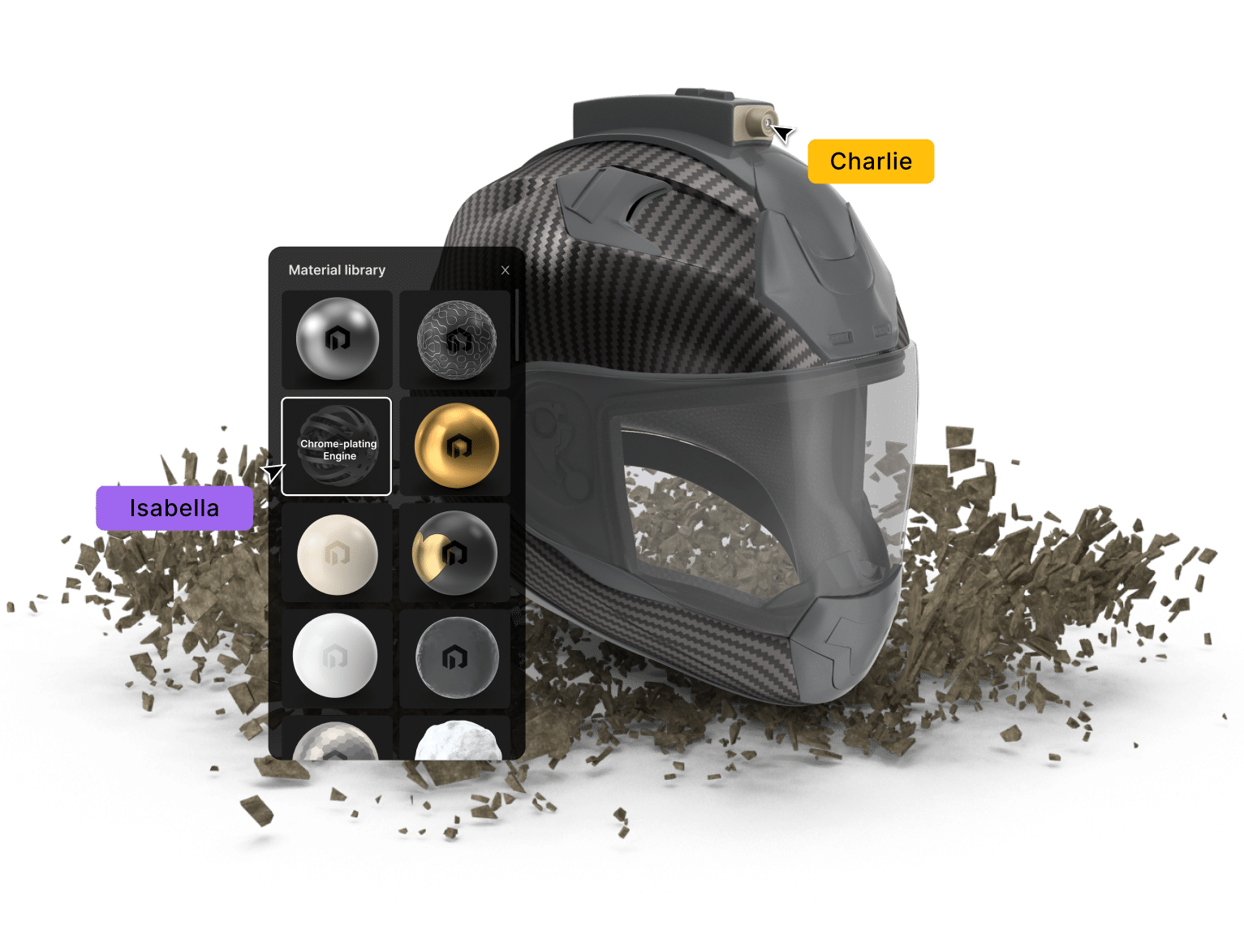 Build 3D projects
faster and smarter
Pick any object you need from our ever-expanding collection of ready-to-use objects and add them to your scenes. All beautiful and detailed 3Ds in our library are free to use. Drag and drop textures from our endless material library to test different solutions on the fly. And remember: these are Smart Materials, that adapt automatically to the size and proportions of your model as you transform it!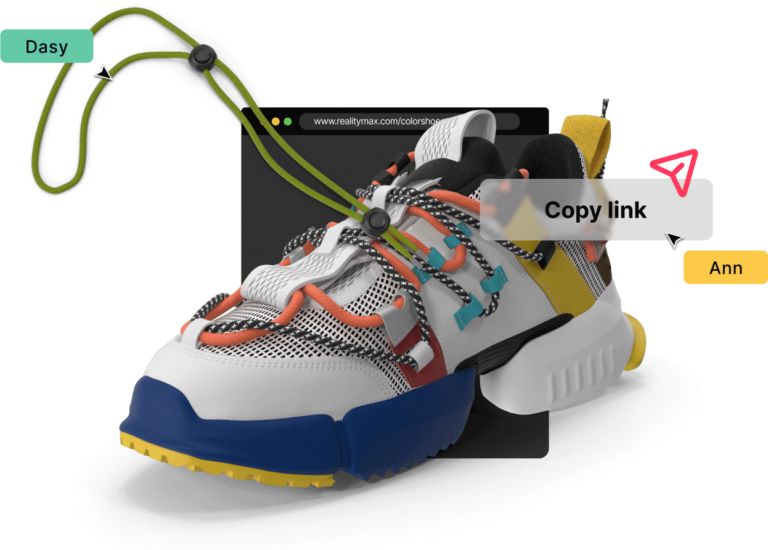 Real-time online 3D collaboration might be the coolest thing about RealityMAX. Invite people to the scenes you're working on: teammates and clients will instantly join you in the same virtual environment. Present, comment, make changes on the fly, and take decisions quickly.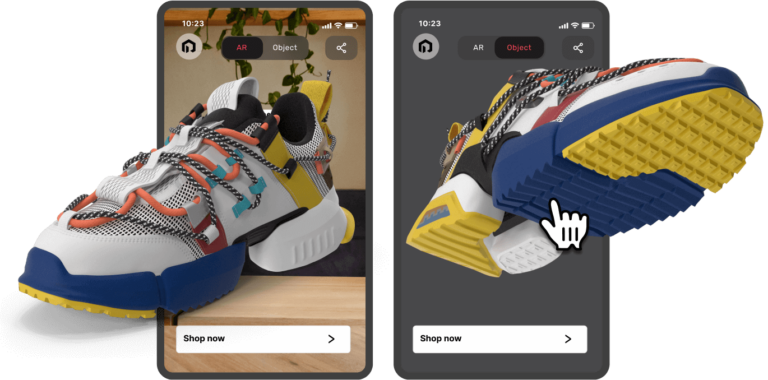 Built-in Web 3D,
AR, VR export
We're all about speed and results. That's why we have designed RealityMAX so that you can publish any scene as an interactive 3D object, an augmented reality, or a virtual reality experience with the click of a button. People you share your content with can access it from any device without downloading or installing anything. Make them go WOW.

Insert interactive 3D in any site
We automatically generate an embed code for all your scenes: paste it into your web page or e-commerce and bring products to life. Did we mention it's SEO-optimized?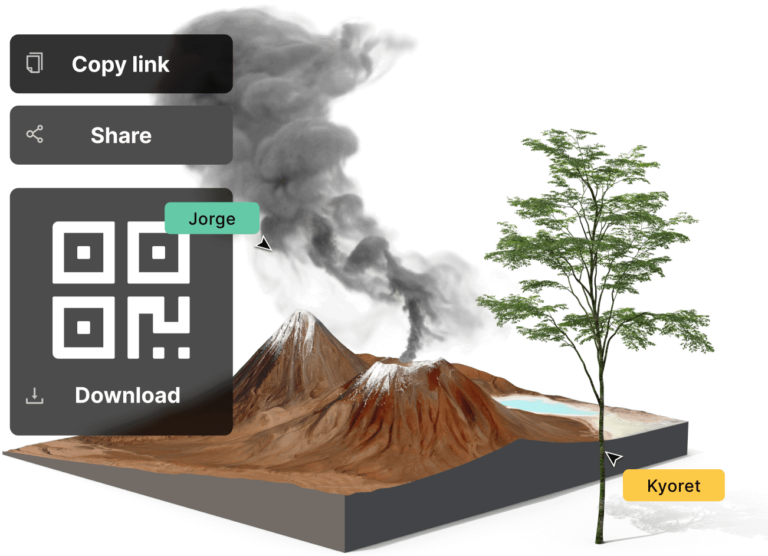 Share your 3D
the way you want
In a hurry to send a 3D composition to a client? Need advice from a colleague right now? Grab your scene link and drop them a line over any messenger: they only need a connection to see your content. Need to augment some printed material or enhance a marketing campaign? Use the QR Code – you can customize its appearance too!

Edit materials
Modify all the channels you need. Easily replace textures.

Create folders
Keep your 3D projects well-organized and your account perfectly tidy.

Add CTAs
Insert link buttons to your outputs. Keep users engaged and boost sales.

Set a password
Password-protect your scenes and share content securely.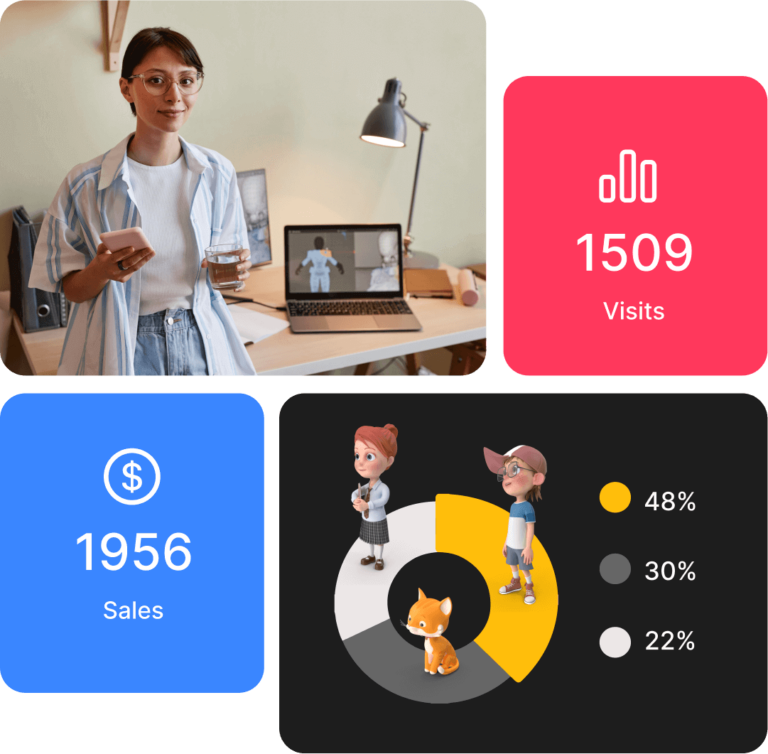 Keep track of visits to your 3Ds
Measure the performances of your scenes with real-time 3D analytics. Discover how many visits your links and QRs get, how much traffic your embedded 3Ds receive, from where, with what type of device, and much more. Add a third dimension to your marketing data – or make sure your client has checked your latest updates.
The answer to all
3D needs.

Visualize
Embrace rich and interactive product visualization and watch your sales improve by up to +40%.

Co-design
Get rid of busy work and extra costs while you maximize creativity and customer satisfaction.

Engage
Build surprising experiences for shoppers, project clients, and business partners alike.
Start collaborating
on 3D projects now
Together, faster, better.
Power up reality to the MAX.